2019 Global Electric Motorcars GEM® e6®
Call for Price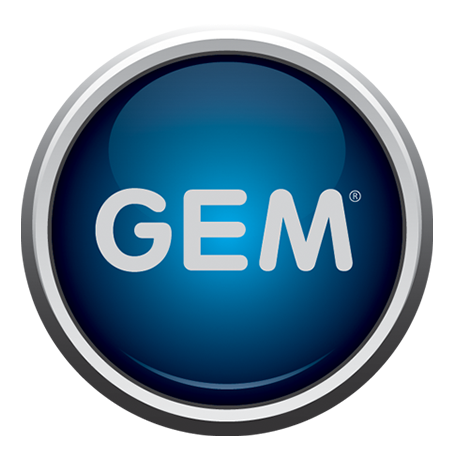 ---
Manufacturer
Global Electric Motorcars
Overview
---
Description
GEM e6 is the ideal people mover. It has enhanced suspension that travels over rough terrain without compromising comfort. GEM e6 is perfect for moving people around campus, across town and around the local community.
Features
Street Legal: GEM has DOT required features to be street legal on roads posted up to 35 mph in most states and provinces.
Exceptional Experience: Transport your passengers with style and comfort. GEM e6 has extra legroom, high back seats and almost 6 inches of suspension travel to make for a memorable ride.
Low Cost of Ownership: GEM vehicles have low maintenance costs and an average operating cost of $0.03 per mile, significantly lower than full size combustion vehicles like trucks or vans.
Sustainable Transportation: With all-electric power, not only does GEM save you money, it appeals to an ever-growing environmentally-conscious customer base.
Safety Features: GEM vehicles come standard with an automotive grade windshield, 3 point seatbelts, LED turn signals, and other safety features to make your ride feel more secure.
Customizable: GEM offers numerous options such as cargo carriers, batteries, and doors to make your GEM perfectly fit your application.
Engine & Drivetrain
Battery Voltage: 48V
Drive: Direct Front Wheel
Motor Size: 8.7 hp (6.5 kW·h)
Motor Type: AC Induction
Top Speed: 25 mph
Dimensions
Cubic Feet of Cab: 177 ft³ (5 m³)
Estimated Dry Weight: 1,696 lb. (769 kg)
Ground Clearance: 8 in. (20 cm)
GVWR: 3,000 lb. (1,361 kg)
Overall Vehicle Size (L x W x H): 167 x 55.5 x 73 in. (424 x 141 x 185 cm)
Payload Capacity: 1,304 lb. (591 kg)
Person Capacity: 6
Rear Cargo Box Capacity: 330 lb. (150 kg)
Turning Radius: 264 in. (671 cm)
Wheelbase: 134 in. (340.4 cm)
Tires / Wheels
Front Brakes: Disc
Rear Brakes: Hydraulic Drum
Tires: 13 in. street-rated 155/80 R13
Suspension
Front Suspension: MacPherson Strut - 5.6 in (14 cm)
Rear Suspension: Independent Trailing Arm - 6 in (15 cm)
Standard Features
All bucket seats
Legroom – 43 in
Adjustable seat sliders
3 pt safety belts
Adjustable driver seats
Street legal
Integrated Backup Camera
LED Headlights
LED brake lights and signals
Self-cancelling turn signals
Grab handles, dome light, and accessory outlet
Automotive safety glass
Windshield wiper
Front wheel disc brakes
Regenerative braking
Steering – rack and pinion
Automotive style suspension – Front MacPherson Strut 5.6 in (14 cm) travel / rear dual – a-arm, IRS 5.9 in (15 cm) travel
48V AC drive
1 kW onboard charger with 25' (7.6 m) charging cords that plugs into any 110 V outlet
Flooded batteries
Durable, non-slip flooring
Weather resistant, charcoal seats
Optional Features
Rubber floor mats
Windshield washer
In-dash defrost
Heater
Sun Visor
Stereo
Tilt steering
Right hand drive steering
Electronic power steering
Premium LED Headlights
Two-toned Gray seats
Rear window
Rugged Front & Rear Bumper Set
Chrome Front & Rear Bumper Set
Full doors
White or Black body color
14 in aluminum wheels
Beacon light
Light bar
3 kW or 6 kW J1772 charger
Maintenance free battery
Li-Ion battery
Rear carrier options
Optional Packages
Shuttles & Tours Package - Warm Weather
Shuttles & Tours Package - Cool Weather
NOTES:
Polaris® LSVs comply with the NHTSA Low-Speed Vehicles rules and regulations and can be operated on many streets with posted speed limits of 35 mph or less. Check local laws regarding street use and vehicle equipment requirements. Drivers must be at least 16 years old with a valid driver's license. Driver and passengers should always wear seat belts. Please consult your GEM dealer for the latest color offerings and options. Not all packages are compliant with state laws, please contact your local dealer for compliance rules and regulations.
Specs
Engine
Engine Type

AC Induction
Horsepower

6.7 hp (5.0 kWh)
Chassis
Front Suspension

MacPherson Strut - 5.6 in. (14 cm)
Front Brake Type

Disc
Front Tire

13 in. street-rated 155/80 R13
Rear Suspension

Independent Trailing Arm - 6 in. (15 cm)
Rear Brake Type

Hydraulic Drum
Rear Tire

13 in. street-rated 155/80 R13
Dimensions
Curb Weight

Dry Weight: 1,696 lb. (769 kg)
Wheelbase

134 in. (340.4 cm)
Length

167 in. (424 cm)
Height

73 in. (185 cm)
Width

55.5 in. (141 cm)
Transmission
Drive Train

Direct Front Wheel
Top Speed

25 mph
General
Passenger Capacity

6
Cargo Capacity

1,304 lb. (591 kg)
Related Products
Call for Price
Call for Price